RBPSSK started sugar production by devising its first plant at Sakharale with 1250 tons crushing per day (TCD) in 1970 we've amassed with three more plants in Wategaon, Karandwadi, and Tippehalli in Sangli District of Maharashtra.
We had agile expansions at Sakharale, first in 1977 of 2000 TCD, second in 1990 of 4000 TCD and the recent one of 7000 TCD in 2016.
Sakharale plant is incorporated completely to process sugarcane, produce sugar and its by-products with Distillation plant, Liquor Production, Cogeneration Plant and Fertilizers Department.
RBPSSK generated annual Sales Turnover of INR 910 crores (USD 136 million) in 2015.
According to ISO 9001-2008, every batch of sugarcane that goes for crushing is first tested and then approved.
Our plants have a total crushing capacity of 2,560,000 MTPA or 16,000 TCD for 160 days with production of 2.8 million quintals high quality sugar.
We have consistently recorded an average sugar recovery in between 10 to 13 %.
In 2015-2016, we generated Sales Turnover of INR 800 crores (USD 110 million).

Distillation plant was setup in 1975 and is the most profit making department of RBPSSK following sugar.
Our last year's Sales Turnover was INR 2 crores(USD 0.3 million) from Extra Neutral Alcohol, INR 7 crores (USD 11 million) from Rectified Spirits, and INR 1.5 crores (USD 0.2 million) from Ethanol with annexed Sales Turnover of more than INR 11 crores (USD 16 million).
We have capacity of distilling 145 kiloliters per day (KLPD) constituting 75 KLPD of Rectified Spirits, 50 KLPD of Ethanol and 20 KLPD of Extra Neutral Alcohol.
Co-generation plant was introduced at Wategaon in the year 2006. We have induced the second plant at Rajaramnagar in 2016.
We have installed bagasse optimum cogeneration plants with a total installed capacity of about 40 MW from 2 plants, under the scheme on bagasse cogeneration to generate electricity and export.
Rajaramnagar plant generates 28 MW of electricity from which 11 MW is used in house; the surplus energy of 17 MW is exported to the Government of Maharashtra, (MERC).
Wategaon plant's 12 MW is used in house for sugar production with Turnover of more than INR 13 crores (USD 2 million).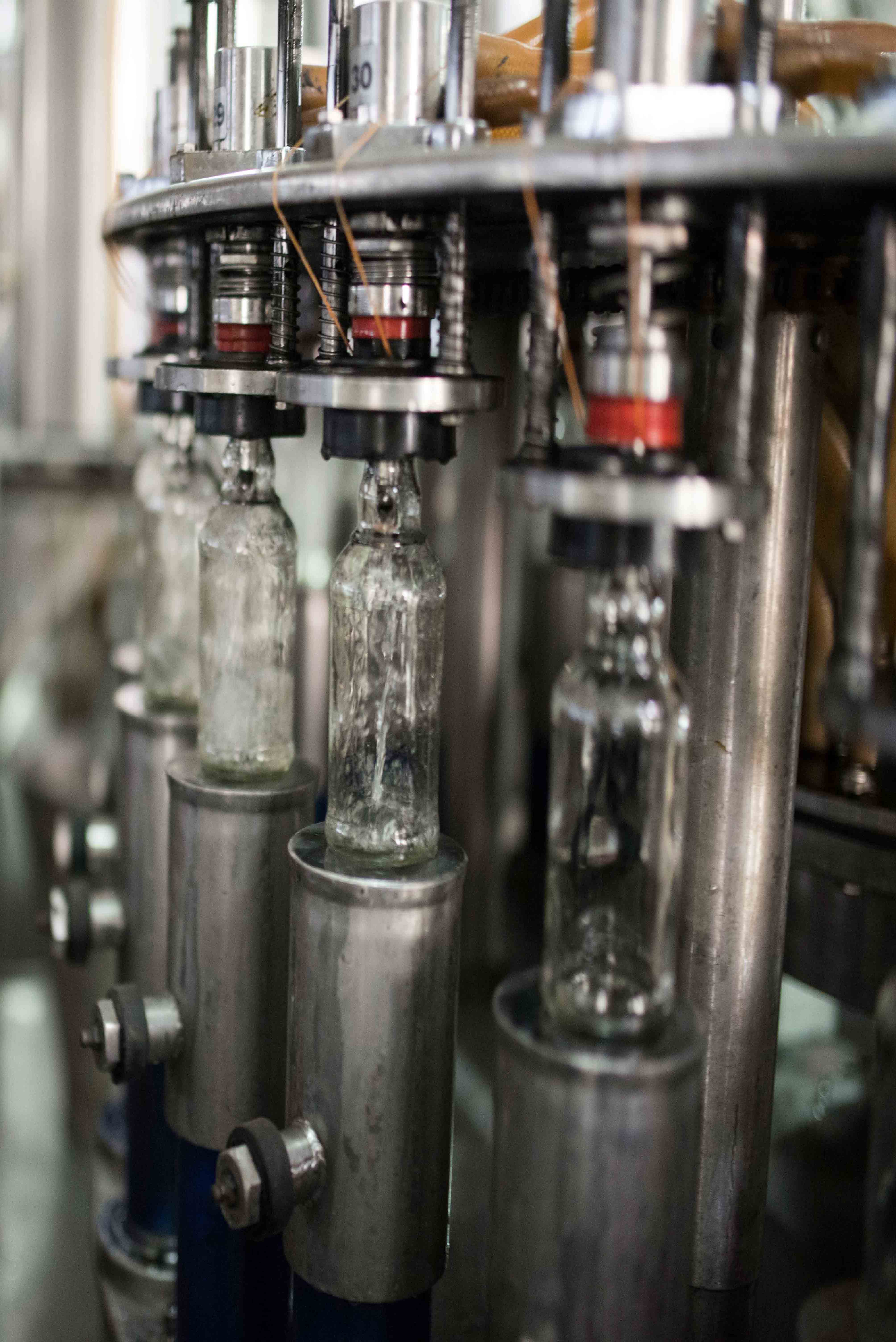 We are ISO 9001-2008 certified, adhering to Quality Management System and Quality Control.
We are one of the biggest liquor manufacturers in the Co-operative sector of Maharashtra State with total Sales Turnover of INR 35 crores (USD 5 million).
We have two modern liquor units, Country Liquor and Indian-made foreign liquor using cane molasses to produce alcohol with the staff of more than 60 employees.
Our per day liquor production capacity is 6,200 cases, constituting 3,500 cases are of country liquor with the Sales turnover of INR 32 crores (USD 4.8 million) and 2,700 cases of Indian-made foreign liquor with Sales Turnover of INR 3 crores (USD 0.46 million).
We started manufacturing fertilizers in 2001 with earthworm compost, Rajaram Samruddh in 2002 and chemical fertilizers later in 2003.
Microbiology labs and earthworm compost are the busiest departments of our company with 0.5 mt/day productions of chemical fertilizers, 100 mt/month of earthworm compost and 80 MT per day of Rajaram Samruddh.
Our 2015, Sales Turnover was INR 1 crores (USD 0.15 million) from Chemical Fertilizers, INR 0.50 crores (USD 0.07 million) from Earthworm Compost, and INR 1.5 crores (USD 0.21 million) from Rajaram Samruddh with total Sales Turnover of INR 3 crores (USD 0.43 million).
Being the first company in Maharashtra to produce liquid chemical fertilizers, we are demanded nationally.
For time to time supply to the farmers, we've organized centers for distribution in the work areas in Yedenipani, Bahe, Bagani, Kurlap, Wategaon, Kundal, and Walwa.