RBPSSK embarked on its sugar production journey with the inauguration of its inaugural plant at Sakharale in 1970, boasting a crushing capacity of 1250 tons per day (TCD). Since then, we have achieved remarkable growth, expanding our presence with the establishment of three additional plants in Wategaon, Karandwadi, and Tippehalli, all situated in the Sangli District of Maharashtra.
Our commitment to expansion remained unwavering. At Sakharale, we underwent agile expansions: first in 1977, elevating our capacity to 2000 TCD, followed by a substantial expansion in 1990 to reach 4000 TCD.
The latest expansion, executed in 2016, saw our capacity soar to an impressive 7000 TCD. The Sakharale plant stands as an integrated hub, fully equipped to process sugarcane, ushering it into sugar and a spectrum of by-products. This facility further encompasses a Distillation Plant,
Liquor Production unit, Cogeneration Plant, and a Fertilizers Department, thus symbolizing a comprehensive embodiment of our endeavors.
In terms of financial prowess, the year 2015 marked a significant milestone as RBPSSK achieved an annual Sales Turnover of INR 910 crores (equivalent to USD 136 million). This accomplishment speaks volumes about our dedication to growth, innovation, and our standing as a driving force within the industry.
Adhering to the ISO 9001-2008 standard, each batch of sugarcane destined for crushing undergoes
rigorous testing and subsequent approval before processing.
Our state-of-the-art plants collectively boast an impressive total crushing capacity of 2,560,000 metric tons per annum (MTPA) or 16,000 tons crushed per day (TCD) over a span of 160 days. This concerted effort culminates in the production of a substantial 2.8 million quintals of high-quality sugar.
Our performance shines through in the consistent sugar recovery rates, which have ranged between 10% and 13%. This reliable range speaks volumes about our meticulous approach and unwavering dedication to maintaining quality.
Turning towards our financial accomplishments, the fiscal year 2015-2016 stands as a testament to our resounding success.
During this period, we achieved an impressive Sales Turnover of INR 800 crores (equivalent to USD 110 million). This financial achievement mirrors our commitment to excellence and innovation, further solidifying our position as a dynamic force in the industry.

Having been established in 1975, the Distillation Plant remains a lucrative cornerstone of RBPSSK's operations, closely following the sugar division in profitability.
Our recent financial performance underscores this fact, with the Sales Turnover for the past year revealing substantial figures: INR 2 crores (equivalent to USD 0.3 million) from Extra Neutral Alcohol, INR 7 crores (approximately USD 11 million) from Rectified Spirits, and INR 1.5 crores (roughly USD 0.2 million) from Ethanol. The culmination of these results led to an annexed Sales Turnover surpassing a noteworthy INR 11 crore (approximately USD 16 million).
Anchoring our accomplishments is an impressive distillation capacity of 145 kilolitres per day (KLPD). This capacity is strategically allocated as follows: 75 KLPD for Rectified Spirits, 50 KLPD for Ethanol, and an additional 20 KLPD dedicated to Extra Neutral Alcohol.
This robust infrastructure serves as a testament to our mastery in the art of distillation, further establishing our position as a thriving and influential player in the industry.
In 2006, a significant stride towards sustainable energy was achieved with the inauguration of the Co-generation Plant at Wategaon. This achievement was further bolstered by the introduction of a second plant at Rajaramnagar in 2016. Our unwavering commitment to enhancing energy efficiency is vividly demonstrated through the deployment of advanced bagasse cogeneration plants.
The cumulative installed capacity across the two plants, approximately 40 MW, exemplifies our utilization of bagasse for cogeneration, yielding electricity for both internal consumption and export. At the Rajaramnagar plant, our energy prowess is evident, with an impressive generation of 28 MW of electricity. Out of this capacity, a well-allocated 11 MW caters to in-house operations, while a substantial surplus of 17 MW is exported seamlessly to the Government of Maharashtra through the Maharashtra Electricity Regulatory Commission (MERC).
Simultaneously, the Wategaon plant plays an essential role, channeling the generated 12 MW of electricity to power our sugar production operations. Beyond its contributions to energy efficiency, this initiative significantly contributes to a turnover exceeding INR 13 crores (approximately USD 2 million), effectively showcasing the multifaceted advantages of our sustainable energy initiatives.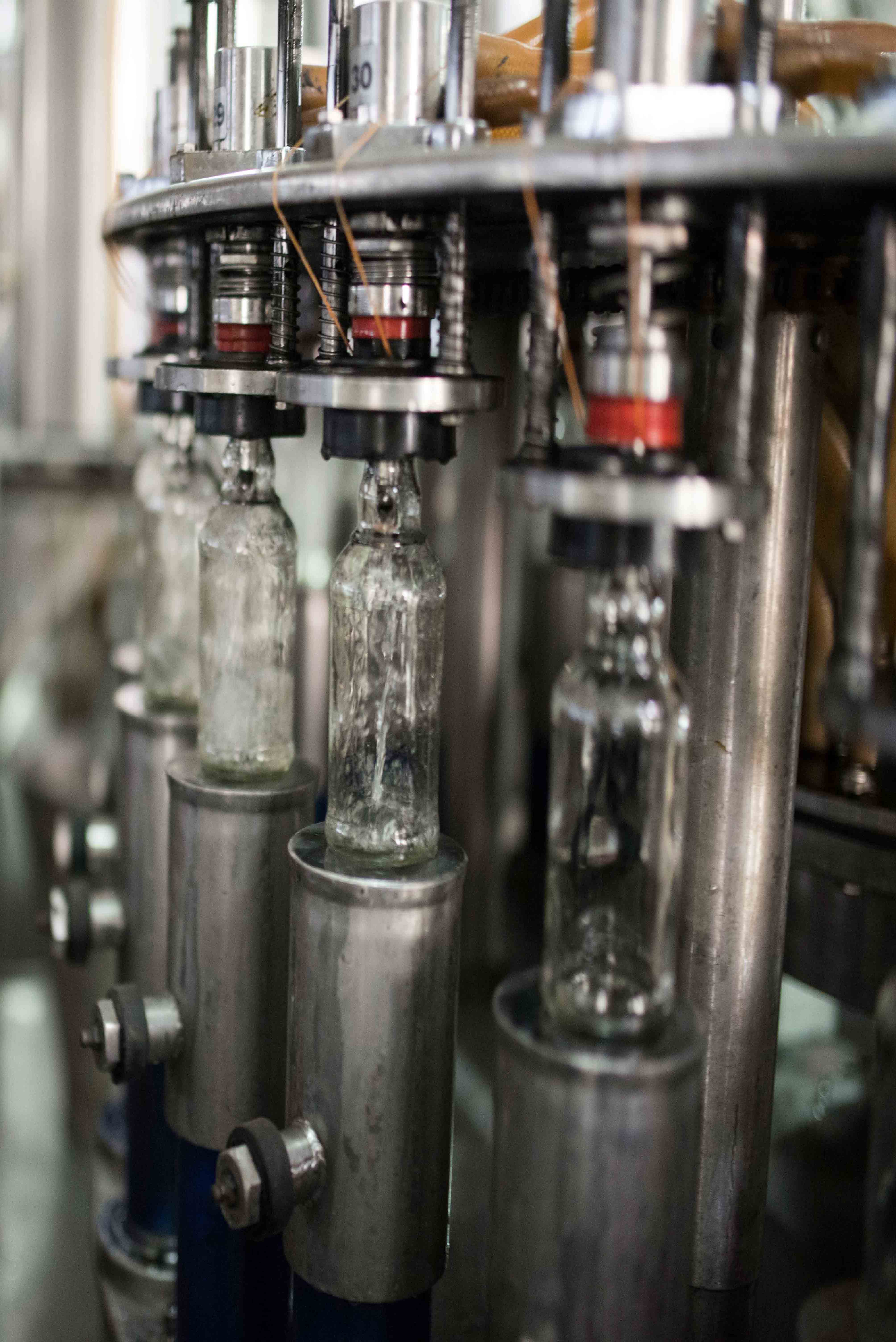 We have earned the prestigious ISO 9001-2008 certification, signifying our unwavering commitment to adhering to a Quality Management System and maintaining stringent Quality Control practices. Emerging as a prominent player in the Co-operative sector of Maharashtra State, we stand among the largest liquor manufacturers. Our collective Sales Turnover amounts to a substantial INR 35 crores (equivalent to USD 5 million).
Bolstered by two cutting-edge liquor units, we cater to a diverse clientele with a product range encompassing Country Liquor and Indian-made foreign liquor. Our production process is rooted in the transformation of cane molasses into alcohol, a process diligently executed by a dedicated team of over 60 skilled professionals.
Our daily liquor production capacity impressively stands at 6,200 cases. Of these, 3,500 cases are dedicated to crafting exceptional country liquor, contributing to a Sales Turnover of INR 32 crores(approximately USD 4.8 million). Concurrently, our production encompasses 2,700 cases of Indianmade foreign liquor, generating a Sales Turnover of INR 3 crores (about USD 0.46 million). This collective effort underscores our position as a dynamic force within the industry, dedicated to delivering quality products that resonate with our discerning customers.
Our journey into the realm of fertilizers commenced in 2001, with the inception of earthworm compost. This endeavor was followed by the introduction of Rajaram Samruddh in 2002, and subsequently, the inclusion of chemical fertilizers in 2003.
Among the bustling departments within our company, the Microbiology Labs and the Earthworm Compost division stand out as dynamic hubs. With a dedicated focus on quality and productivity, we achieve daily productions of 0.5 metric tons of chemical fertilizers, a monthly output of 100 metric tons of earthworm compost, and an impressive 80 metric tons per day of Rajaram Samruddh.
In the year 2015, our financial achievements were showcased by a Sales Turnover of INR 1 crore (approximately USD 0.15 million) from Chemical Fertilizers, INR 0.50 crore (about USD 0.07 million) from Earthworm Compost, and INR 1.5 crore (roughly USD 0.21 million) from Rajaram Samruddh, culminating in a comprehensive Sales Turnover of INR 3 crores (equivalent to USD 0.43 million).
Our pioneering spirit shines through as we proudly established ourselves as the first company in Maharashtra to manufacture liquid chemical fertilizers, a distinction that has garnered national demand for our products.
To ensure timely and efficient distribution to farmers, we have thoughtfully organized distribution centers across work areas in Yedenipani, Bahe, Bagani, Kurlap, Wategaon, Kundal, and Walwa. This strategic approach underscores our commitment to providing farmers with the resources they need to cultivate their land effectively.